The earhole has been conquered.
Impel Studio worked with Normal to develop earphones with custom 3D printed elements, providing a listener with a tailored fit for the utmost in comfort and precisely delivered sound.
Normal CEO and founder Nikki Kaufman was tired of poor-quality earphones that didn't fit. After going through dozens, she looked into having a custom pair made. What she found was an exhaustive process that involved a visit to the doctor's office, uncomfortable silicone molds, a three week wait, and a $2,000 price tag. She knew there had to be a way to create high-quality, better-fitting earphones, using a new process to make them more accessible to normal folks.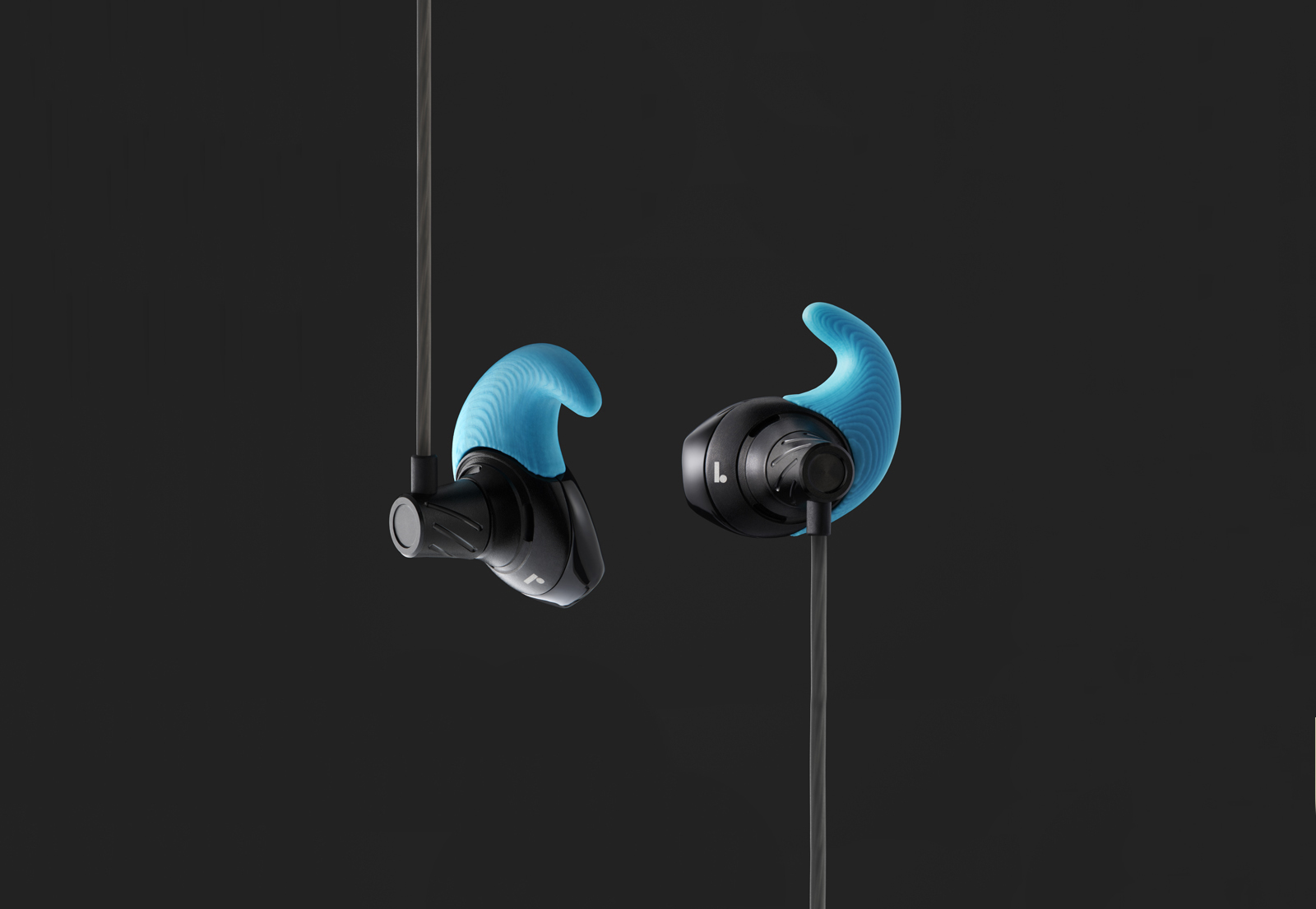 Impel Studio developed a holistic product language that seamlessly marries the NYC-manufactured 3D printed part with mass manufactured componentry. The materials used are an expression of the high quality components inside: authentically robust anodized CNC'd aluminum housings and engineered plastic cabinets. A concentric circle design language harmonizes with the use of Mini Micro Coaxial connectors (MMCX). The connectors enable the cables to be a modular element, so customers can choose from thousands of combinations of colors, lengths and cable functionalities for the finished product. The more vulnerable cables can be replaced independently of the more valuable earphones, allowing painless inventory management for a range of color SKUs that are assembled in Normal's Chelsea Factory Store.
Impel's approach of actively partnering with clients was fully demonstrated with Normal, where our involvement went far beyond industrial design. Manufacturing support through to (and beyond) product launch, generation of provisional patent materials, designing audio performance testing rigs, managing 3rd party prototypers, sourcing key components, and lending our expertise wherever possible to ensure success of the product and help the organization fulfill its mission of conquering the earhole.